Part three of the series on convergence of environmental and mental health (see part 1 here and part 2 here).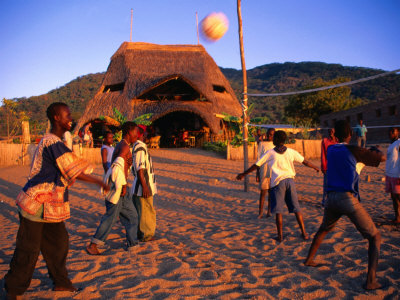 Mental health experts (and parents) argue that people of all ages need to spend time outside. Richard Louv has gathered some of the latest research in his two books: Last Child in the Woods and The Nature Principle. It is also true that being outside promotes better environmental stewardship.  Yet most people assume that going outside can only mean wilderness.  A woman once explained, "I can't figure out how to get outside because I live in the city so I just give in and stop trying." That is a mistake. The possibilities for outdoor experience are endless no matter where a person lives. So are the psychological benefits as well as the opportunities for sustainable practices. My top three choices for going outside can be found after the jump.Go Outside, Anywhere
1) Walk.
Walking can be done anywhere in any weather.  In addition to improved physical health and decreasing the consumption of fossil fuels, walking makes anyone psychologically stronger.  First of all it provides thinking and processing time, reducing stress and impulsivity.  Interacting with different weather patterns (snow, rain, heat) exercises mental flexibility. Navigating the elements supports acuity and forges personal strength.  Finally, all the elements of the outdoors – wind, cold, sun, floral scents, trees waving against the horizon, and birdsong – provide a kind of sensory massage that can help integrate the stimulation of our technology dominant lives.  Walking enhances emotional well-being as well as physical health. It is also a sustainable practice.
2) Plant and Garden. Working with plants in any way nurtures the environment and it fosters better physical and mental health. Space is not an excuse for not participating in this ancient outdoor activity.  I know people who grow tomatoes in the windows of their NYC apartments. Plants can grow anywhere, especially hardy ones.  Most urban, suburban and rural communities have communal gardens that need volunteer tenders for weeding and watering. And finally, join a CSA here and here and become part of a farm and the rhythm of our natural environments. Of course, gardening is known to relieve stress.  There are other psychological benefits as well. Interacting with food sources connects one's psyche to the larger whole of which we are all a part.  Such understanding helps with anxiety and depression, and can also regulate moods. Planting also supports long-term gratification skills and eases obsessive thought patterns by experiencing the loss of control inherent in the behavior non-animal life. Finally, gardening improves cognitive skills through hands-on encounters with the environment and with the planning and organization strategies required by even a garden of one plant.
3) Play, especially with children and animals.  Play comes in all forms – sports, activities, and simply doing imaginative things in a fun way. Playing in any outdoor space increases any person's mental range. Parks, playgrounds, woods and schoolyards provide unique frames for the expression of almost any emotion or idea in a creative manner.  Playing with children and animals can especially transport one to a more open consciousness. Children still think and feel freely and consider it normal to run with the grass beneath their feet.  Animals encourage empathy because they are wordless and vulnerable. Join them. Playing promotes spontaneity, courage, creativity, expression; all of which are important antidotes to any psychological difficulty. Empathy and imagination also importantly fuel the development of sustainable practices.
Therapy and medication help people to help themselves.  Walking, planting and gardening, and playing connect people to their landscapes. These outdoor activities also facilitate mental health. Going outside is a mental health strategy that won't cure depression, anxiety, ADD or any of the other diagnostic vulnerabilities common to all humans. Engaging with the outdoors, however, will shore up the psychological immune system and make anyone stronger in the fight against the infectious proclivities of the soul. Outdoor encounters will also strength the earth's immune system as we develop the sustainable life practices that will nurture it.